5 PASSES: $499/month
10 PASSES: $899/month
UNLIMITED PASSES: $1499/ month
Choose your goal, choose your program, choose your visit!  Combine a personal training session on the ARX or Proteus, a bike ride on CAR.O.L. and your choice of recovery for up to 3 hours of sessions — at the best possible price.
IF DAY PASSES ARE MORE THAN YOU ARE LOOKING FOR, PRTL offers FLEXIBLE, CUSTOMIZABLE OPTIONS TO MEET YOU WHERE YOU ARE —
choose from your choice of WEEKLY SESSIONS TO BUILD YOUR MEMBERSHIP: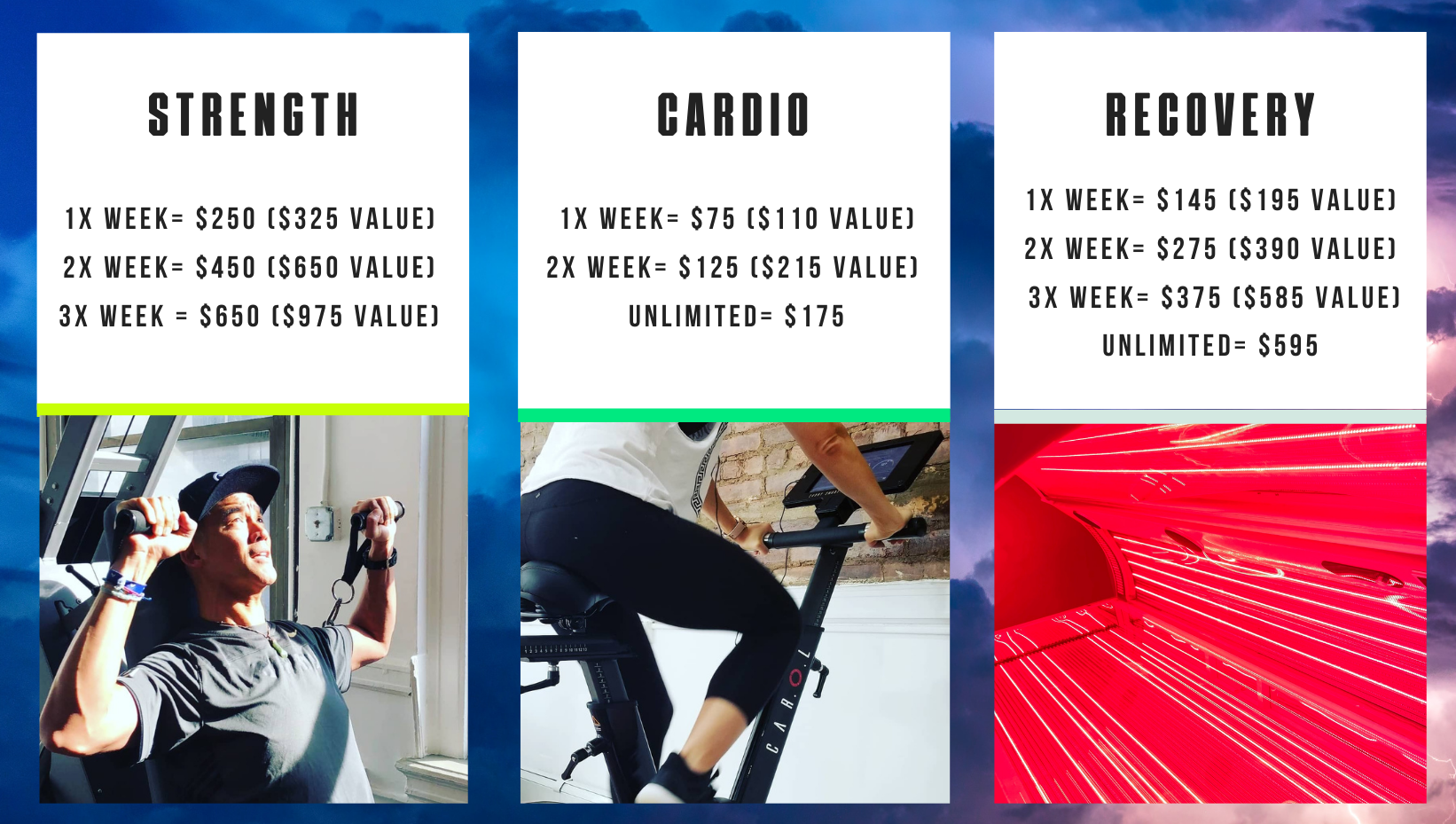 Membership at PRTL has it's privileges!
Receive complimentary Fit 3D body scans, a complimentary 15 minute coaching call a month,  10% discounts on all additional services.
Strength memberships receive access to their choice of ARX and Proteus sessions at both 27th Street and 23rd Street locations.
Cardio memberships receive access to CAROL bike sessions at 27th Street.
Recovery memberships receive acccess to their choice of "Shake and Bake", 20 Min Pulse PEMF, NanoVi, Normatech, PBM Light Bed, Dry Float tank, 20 minute Ballancer Pro, Cold Plunge, 30 Min Sauna, as available at both 27th and 23rd Street locations.
Unlimited memberships allow for unlimited daily stacks of recoveries, limited to 30 minute PEMF sessions, 60 minute BallancerPro sesssion, 60 minute sauna sessions and 60 minute Normatec sessions per day.  Members also receive a free guest pass for recovery modalities each month.